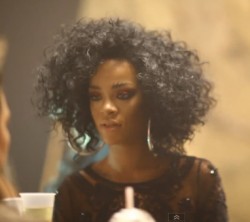 Quite a few people have taken a look at Rihanna's new video for 'Where Have You Been'.
The 'If It's Lovin' That You Want' hitmaker set a new VEVO record for most views in a 24 hour period after racking up 4.93m looks.
The record was pre­vi­ously held by Rihanna's 'Fly' col­lab­or­ator Nicki Minaj, who managed 4.8m in January for 'Stupid Hoe', and that wasn't even a very good song so there you go.
Justin Bieber's 'Boyfriend' clip, which debuted earlier today, poses the first big threat to Rihanna's tally.