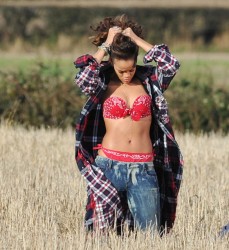 Rihanna has confirmed she'll duet with Coldplay at next month's Grammy awards.
As with everything these days, the news was revealed via the medium of Twitter. First came the hashtag-heavy "#RihannaNavy My friends @ColdPlay and I will be sharing the stage for a per­form­ance at this years Annual Grammy Awards! #BONKERS".
This was followed by the excitable: "WE reached 2BILLION views on @youtube !!! THANK U!!! I'm in a great mood, and I got some GREAT NEWS!!! PRINCESS OF CHINA #GRAMMYS2012."
The 'super­group' are also expected to duet at next month's Brit Awards where they're both confirmed as performers.