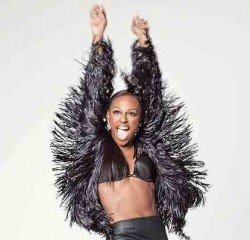 Alexandra Burke chan­nelled BFF Beyoncé to make her 'Elephant' video "fierce".
Burke told MTV that the video's acclaimed directors Amit and Naroop (?) demanded she ratchet up the fierce­ness levels a notch "to be fiercer than I've ever been before".
Alex said she got in the zone by watching Rihanna's similarly shoes­tring-esque shoot for 'Wait Your Turn'. "Plus, you just know that anything by Beyoncé is inspiring full stop," she admitted. "I did try and channel Rihanna and Beyoncé's videos to be fierce and you know, they've got that swag…"
If you haven't already been made aware, 'Elephant' is out now.