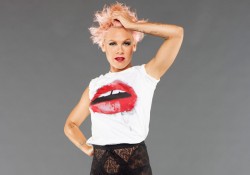 P'!'nk's song with Eminem has appeared on the World Wide Web.
The 'collab' is called 'Here Comes The Weekend'.
We have pre­vi­ously shared our thoughts about it so why not have a little read of what we think about the whole thing.
Anyway have a listen below before some fool takes it down and ruins the fun.
http://youtu.be/2r3dbKzXEJ4