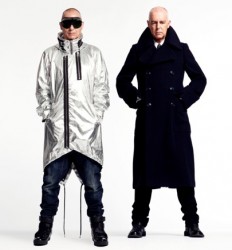 'Miracles' hitmakers Pet Shop Boys are working on a piece of music with the BBC Philharmonic orchestra, according to an interview they have given in The Guardian.
The 'piece of music' in question (very vague) is about legendary World War II breaker of code Alan Turing. Speaking to the newspaper, Neil Tennant said that Turing's pro­sec­u­tion for homo­sexu­al­ity was 'a terrible story'.
"Of course the reason they won't pardon Alan Turing is because they'd have to pardon all those homo­sexual men," he noted, before adding: "Well why don't they? Why don't they pardon them all, actually?"
A fair point, well made.