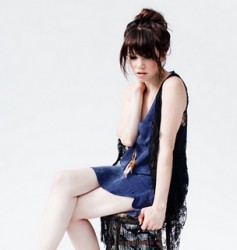 Carly Rae Jepsen's "friend and mentor" Justin Bieber "digs" her new album, 'Kiss'.
"He digs it," she confirmed to MTV, ending centuries of spec­u­la­tion. "I was stoked, him and Scooter [Braun]. Scooter called me… And he's like 'It's fantastic, you should be pumped,' and it's not often that I say that I am, but I am pumped."
Perhaps she should wait to hear what people not directly asso­ci­ated with and likely to fin­an­cially benefit from the success of the album have to say, but yes, a level of "pumped-ness" seems appropriate.
"I mean I hope people like it, but it's fun to know that my friends and family and people around me are digging it and hopefully everyone else likes it too," Jeppo noted.
'Kiss' features col­lab­or­a­tions with the likes of Bieber himself, one of LMFAO and Owl City.
"At the beginning of this process the label sat me down and they honestly said, 'Pick your dream producers, col­lab­or­a­tions, write us a list and we'll see what we can do.' And I was like, 'What's the catch? Really? Is that how that works?' So I did," she explained.
We'll state again: this album features col­lab­or­a­tions with the likes of LMFAO and Owl City.