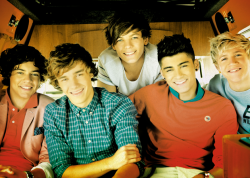 One Direction have won the legal rights to use the name One Direction.
As has been pre­vi­ously discussed TO DEATH some American band formerly named One Direction got in a strop with the British One Direction over the legal rights to the name. BBC Newsbeat reports that our One Direction have emerged vic­tori­ous and the other One Direction have changed their name to Uncharted Shores.
Anyway, bottom line is that we, the UK, won, and America lost.
Hurrah!