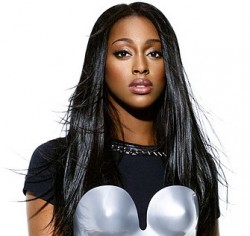 Alexandra Burke has no plans to relocate to America, pre­fer­ring to 'keep it real' in London.
"London is my city, my base," she tells Attitude, explain­ing that she saw an arti­fi­cial side to the US while recording her much delayed second album in Miami and LA.
"It's full of pre­ten­tious people", she said of Hollywood, "and I keep it real. I ain't got time for fake boobies and fake bums."
So there you go.