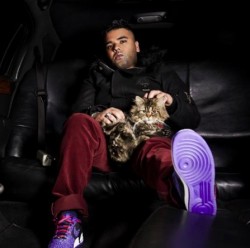 Naughty Boy's been talking some more about why his song didn't make it onto Britney's current chart smash, 'Britney Jean'.
"I would have done it, but the quality would have suffered, as in I didn't have the time," he mused to Digital Spy.
Mind you, he also hinted at the real reason behind it all.
"I want to do a Britney track that's remembered. I don't want to be part of an album that's not really… It was a personal decision more than anything."
(At least something about that album was personal.)
He's also not ruling out just giving the song to someone else to have a go at: "It's a song I wrote with Emeli [Sandé, reclusive singer], so who knows?"
Who knows indeed.