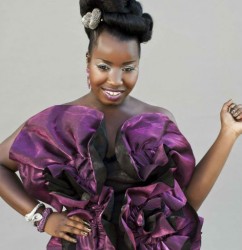 MNEK has produced Misha B's first single, 'Home Run', he's announced on Twitter.
"Well, it's out there for the world to know now!" he exclaimed. "I've produced + co-written @IamMishaB's first single 'Home Run'. *bogles*"
Apparently a clip of it's just been played on BBC Radio 1xtra, but it's also the seventh track on Misha's 'Why Hello World' mixtape, in between another original song, 'Last Forever', and her cover of 'Rolling In The Deep'.
No further details on the single have yet been released, but if MNEK says it's the single then it is, right? Right.