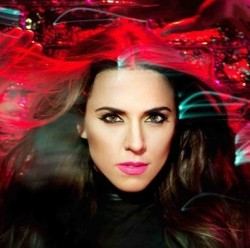 Sporty Spice and her lady friend Jodie Harsh have previewed another mediocre song from their three-track EP 'The Night'.
'Set You Free' is an "anthemic club track" (it's sort of dancepop) and is all about "the freedom you feel in that perfect dance floor moment".
Controversial.
The 29 seconds below covers the usual 'let the music set you free' territory and if that's your sort of thing you can hear the rest of it, plus 'Sunrise' and 'Walkaway' when they come out on Sunday May 13.
Watch out for a big floating Mel C face.
http://www.youtube.com/watch?v=cIxFvj7dGCQ