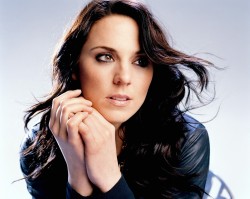 'Headlines (Friendship Never Ends)' hitmaker Melanie C has announced a UK tour for next year.
The six-stop 'The Sea Live' tour will be 'Mel' C's first string of con­sec­ut­ive UK dates since the 2007 Spice Girls reunion concerts. Those, ladies and gents, were the days.
Mel will kick off the tour in Manchester's Club Academy on February 25 and finish on March 2 at the HMV Library in Birmingham. Ticket holders will be 'treated' to per­form­ances of 'Rock Me' and other 'hits' from Top 50 album 'The Sea'.
If you've got £18.15 and one night of your life to spare then tickets are on sale from today here.