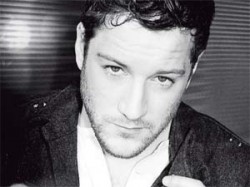 Matt Cardle has given an interview to his own website and his answers are suitably exciting.
Matt describes the filming of his new video for 'Starlight' as "brilliant", adding that he "loved every minute of it". Anyone worried that Matt has given up on being a 'credible artiste' can breath a sigh of relief, as he adds that "it was amazing to be able to thrash around on my guitar with the band and do what I've always wanted to do".
Among other things (such as advising people not to turn on Christmas lights with wet hands — cheers 'buddy'), Matt has guidance for bur­geon­ing talent. When asked if Frankie Cocozza could make a career for himself, Matt commented that "if he takes himself more seriously then he could do".
And you know Matt that is precisely what music needs. To be taken more seriously.