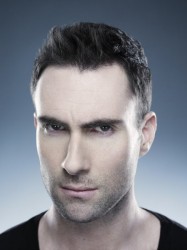 BAD NEWS GUYS. Maroon 5 have postponed their 2013 UK tour dates until next year.
According to Capital FM, the band has moved the UK dates of its 'Overexposed' tour, which was due to 'kick off' in June, to 2014.
A statement blamed the usual pesky "unfore­seen schedul­ing conflicts" for the changes and said fans could get a refund for their tickets if they apply by the end of June.
Adam Levine or someone pre­tend­ing to be him for the purposes of a press release had this to say on the matter:
"We are truly sorry for any incon­veni­ence we have caused our fans and promise that when we come over in January we will put on a show to remember! We can't wait to play in the UK again."
Here, for your con­veni­ence, are the new 2014 UK dates:
LG Arena, Birmingham – January 8, 2014
O2 Arena, London – January 10 and 11, 2014
Manchester Arena, Manchester – January 13, 2014
The Hydro Arena, Glasgow – January 14, 2014