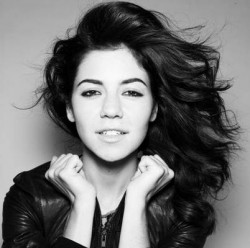 Marina & The Diamonds, Oh Land and Charli XCX will all play 'gigs' next February as part of NME's Award Shows.
The shows will be preceded by a five-date 'jaunt' for French synth abusers Justice and will then be followed by lots of shows 'up and down the country' (ie in London).
Charli XCX plays the Lexington on February 8, Oh Land plays Heaven on the 23rd and Marina & The Diamonds headlines a show at the Shepherd's Bush Empire on the 26th.
This will hopefully coincide with some kind of new Marina album, which will hopefully not be called 'America: It's Complicated'.