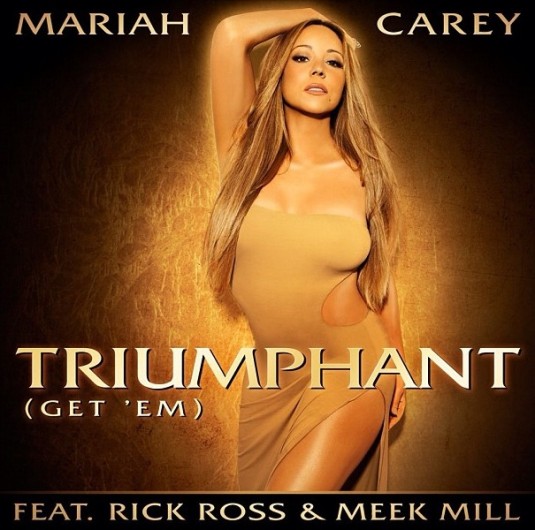 Mariah Carey's posted the (terrible) artwork for her new single 'Triumphant (Get 'Em)' on the internet.
Rather than you spend ages looking for it only to be dis­ap­poin­ted, we've plonked it at the top of this 'news' story for you.
You're welcome.
Mariah also revealed that the single will be premiered on Thursday August 2 so do mark your diaries accordingly.