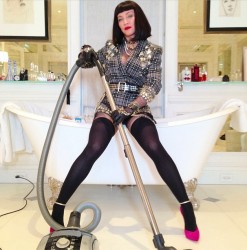 'Girl Gone Wild' hitmaker Madonna's got a live DVD coming out and to celebrate she's popped a clip of her singing 'Vogue' during the MDNA tour on the internet.
You'll find it below.
The MDNA Tour DVD is out on September 10, but was ori­gin­ally shown on on an American TV channel in June so is likely on the internet somewhere already.
Here's the per­form­ance, which is really very good actually.