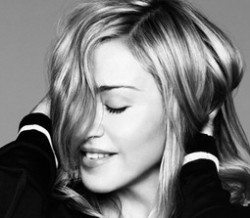 Madonna's 'MDNA' sold 740,000 copies globally in its first week, according to Media Traffic.
That first week total is more than double 2009's 'Celebration' (323,000 copies), but is slightly down on 'Hard Candy' sold in its debut week in 2008 (758,000 copies).
Mind you, 'Hard Candy' was helped along by an actual hit single and people actually knew it was out, so that 'might have helped'.