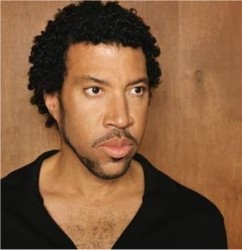 The actual Lionel Richie will headline Billboard's showcase at this year's SXSW festival.
The 'gig' will take place on the 14 March and will also feature a set from The-Dream among others (Wallpaper. anyone?).
"It's so great to be a part of a festival that for two decades has helped launch the careers of some important new artists and cel­eb­rates iconic artists who have had a lasting impact on the musical landscape," Richie gushed.
Lionel's also excited about the prospect of filling up his iPod with some new music: "I'm looking forward to checking out some of the new bands that I've been reading about for the last several months and making some new friends who share my passion for music."
Amazing.