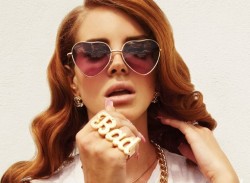 Authentic Chanteuse Lana Del Rey was the special guest on last night's American Idol results show.
Taking no chances with the not-so-rave reviews, Lana chose to pre-record her per­form­ance of 'Video Games'.
This time Lana was backed by a live piano, full string section and an approving studio audience.
You can watch Lana's per­form­ance here.