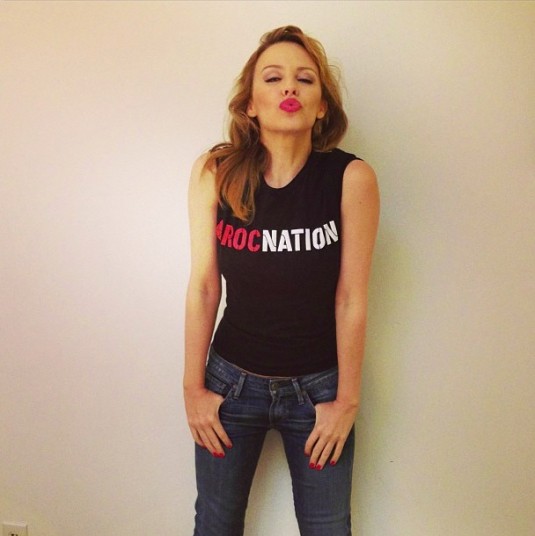 'Timebomb' hitmaker Kylie Minogue has signed some sort of deal with Roc Nation.
But how do we know this? Well for one she posted the picture above on her Instagram account and she also added the following:
"Kisses from my new home @rocnation #KM2013ROC".
Pretty con­clus­ive really.
Rumours are this might just be a man­age­ment deal. Or it might not. Maybe she just likes the t‑shirt.