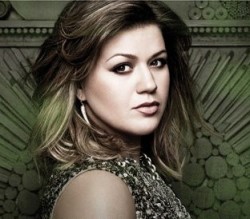 Kelly Clarkson's going to vote for Obama again, in case you were wondering.
Chatting away to the Daily Star Playlist about all sorts, the 'Get Up (A Cowboy's Anthem)' chanteuse had this to say about the forth­com­ing US elections: "I've been reading online about the debates and I'm probably going to vote for Obama again, even though I'm a Republican at heart."
And the reason for not following her heart?
"I can't support Romney's policies as I have a lot of gay friends and I don't think it's fair they can't get married," she continued. "Obama is a great guy. I've met him and I'm a fan of Michelle too."
Aren't we all.
"She has been busy promoting better education and healthy diets, which is something we could all use a dose of reality on," she concluded.