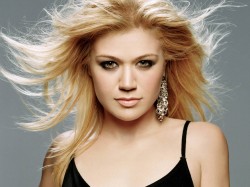 Kelly Clarkson's fifth album won't be released until September, the singer has announced.
Upon The Facebook, she told fans it was her label's decision to delay the release, which was completed in December 2010.
"I realise that is a long time but that's the best time to release it appar­ently so I'm sorry for the wait but I promise you it sounds great!" she said.
That "appar­ently" rather sticks in the throat, doesn't it?