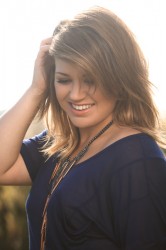 Kelly Clarkson has written and recorded a song for Pepsi NFL Anthems.
You may not know what this whole Pepsi NFL Anthems thing is about so we'll tell you.
Basically Pepsi have got a few singers to create songs for their hometown football (American football, not the proper one) teams and what you have here is Miss Clarkson's effort.
It's a song called 'Get Up (A Cowboys Anthem)' and you will find it below. It's fairly 'high spirited'.
You're welcome.