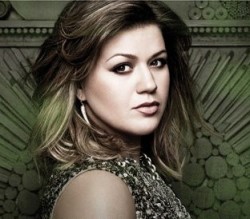 Kelly Clarkson's been talking about how one of her leftover songs found its way onto the current One Direction album.
As part of her role as guest 'editor' of the Daily Star Playlist (COME BACK SOON KIM DAWSON) the 'Whyyawannabringmedown' chanteuse said that when Simon Cowell 'put her forward' to write for the album she demanded to hear some of their other songs first before handing over the goods.
"'Tell Me A Lie' is the cut I've got on 1D's album as I like the story of them, how they came together as a group," she explained. "While I wrote the song for me, it didn't fit in the current album as I never want an album to sound like one thought."
Asked why the Niall and co have made it in America, she said: "One Direction have worked so well in America as well as the UK because people love a story, plus they have this innocence about them that attracts people."
'Innocence'.