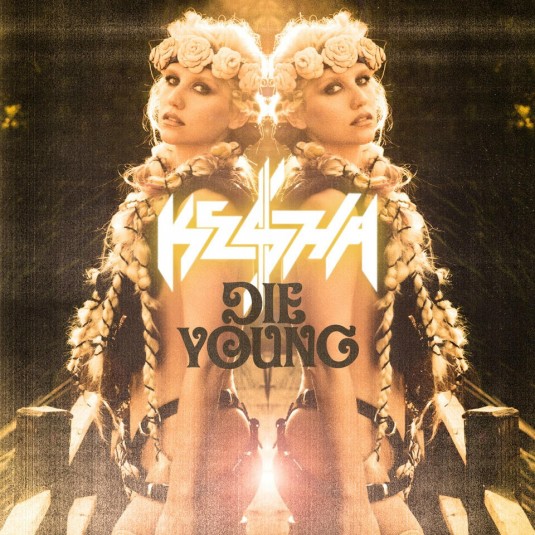 Notorious street wee prac­ti­tioner Ke$ha has plonked the cover 'art' for her new single 'Die Young' on her Twitter.
Under the typically demure heading of "getting closer. get hyped. eternal boners." she then 'unveiled' the image you'll see when you download the single.
If you look closely, you might see it somewhere in this 'news' 'update'. It's a little bit Xena Warrior Princess meets Rapunzel, but what can you do.
We're not sure when the single's actually due out, sorry about that.