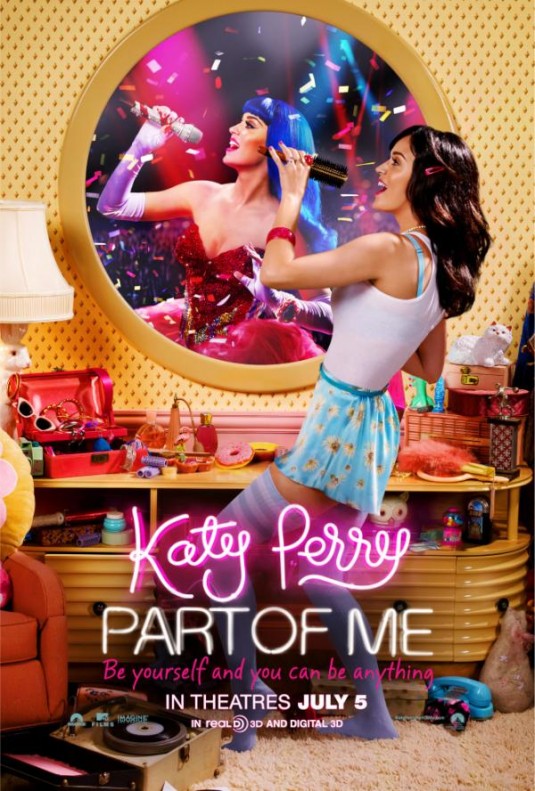 Katy Perry has unveiled the poster for the Katy Perry Part Of Me 3D movie. And quite the poster it is too.
"Be Yourself And You Can Be Anything," it lies.
"In theatres July 5," it promises.
"In Real D 3D and digital 3D," it claims.
There you have it.