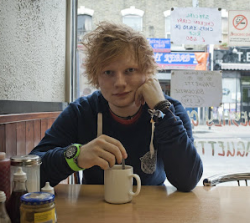 Ed Sheeran has 'revealed' that he wants to quit music because he'll never be as good as Justin Timberlake.
Having a chat with the LA Times after seeing the 'Summer Love' hitmaker in concert, Ed said: "It just made me want to quit. There's no one better than [Timberlake] at anything. He's like a quadruple threat."
When asked what sort of a threat he was, he replied: "One-half?"
Oh Ed.
Mind you, he's pretty determ­ined to make a go of it 'across the pond', as this following quote connotes:
"I think there's no point in making the decision to get into this industry if you're not going to work harder than everyone else."
"What's the point in doing it? You can say, 'I only make my music to make my music.' But once the music's made, what are you doing it for?" He shrugged again. "I've made the music, I'm happy with it, and now I want success."
So there we have it.