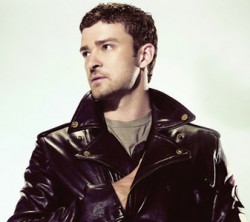 The Actor Justin Timberlake is going back to his first love — not nesting tables, but making music.
In an encour­aging step in the right direction, Just Justin will score the original soundtrack to his girl­friend Jessica Biel's next film The Devil In The Deep Blue Sea. The future Mrs Timberlake is the movie's producer and is clearly on our side.
The film tells the tale of "a grieving widower who… finds refuge by helping a wise­crack­ing young girl (Chloe Moretz) fulfill her dream of building a raft and sailing across the Atlantic Ocean," according to The Hollywood Reporter. It sounds like utter shit to us but that's not really the important thing here.
The important thing to take away is that Timberlake is going back into a recording studio and that can only be a good thing.