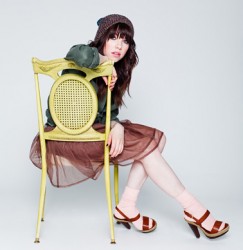 In a shocking turn of events, Carly Rae Jepsen has revealed that the Justin Bieber and Selena Gomez cover of 'Call Me Maybe' is her favourite.
Surprisingly, it was this radical 'inter­pret­a­tion' that sparked interest in the song in the first place.
Speaking to Capital, Jeppo said about the cover:"I think that one will always hold a place in my heart because that was the game changing moment."
She also mentioned other rendi­tions of the new karaoke favourite, labelling Barack Obama's cover as "surreal" and claiming that she "enjoyed" Miley Cyrus and Katy Perry's versions.
So there you are.