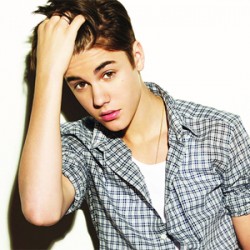 Fondue fancier Justin Bieber is partial to a beer or two but doesn't like to get "out of control".
Talking in the latest issue of GQ (as quoted here), Biebo said: "For me, it's just like, I like to be in control of myself. I mean, I've had a beer, like, before… But I never get out of control."
Our advice is: if beer's not working, try ketamine.
Elsewhere in what sounds like a total LOLathon of an interview, he then goes on to talk about how he doesn't trust anyone: "I keep my guard up a lot. Because you know, you can't trust anyone in this business. That's what's sad. You can't trust anybody."
Cheer up Justin! Have a drink.