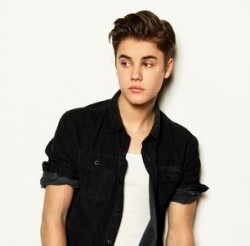 Another new song from Justin Bieber's 'Believe' album has 'emerged' online.
Having offi­cially released 'Boyfriend', 'All Around The World', 'As Long As You Love Me' and 'Die In Your Arms', as well as a snippet of the Drake-assisted 'Right Here', we now get 'Beauty And The Beat' which features the reclusive Nicki Minaj.
We're not sure if this is another official release or simply the work of some morally bankrupt person who's uploaded it, but either way it's out and you can listen to it here.
We like the bit in the rap where Nicki flirts with Justin and then says "Got to keep my eye out for Selena".
'Believe' is finally released on Monday.