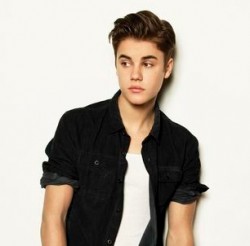 'Boyfriend' by Justin Bieber sold 521,000 downloads in its first week on sale in America, giving it the second-highest debut digital sales week ever reports Billboard.
Entering at Number 2 behind Fun.'s 'We Are Young', it also achieved the fourth-highest digital sales week for a song, debut week or otherwise, behind Flo Rida's 'Round Round' (636,000), Ke$ha's 'Tik Tok' (610,000) and 'Grenade' by Bruno Mars (559,000).
Elsewhere on the chart, and in Bieber A&R news, Carly Rae Jepsen's 'Call Me Maybe' rises to Number 10, The Wanted's 'Glad You Came' drops one place to Number 4 and One Direction rise to Number 9 with 'What Makes You Beautiful'.