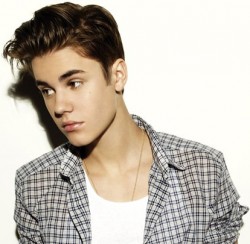 Say hello to a slightly dodgy falsetto: Justin Bieber performed 'Boyfriend' live for the first time on The Voice finale last night.
The per­form­ance was all about the voice, some dancers, smoke machines and a couple of perspex benches.
"I mean, I had a great time, did you?," Justin said after­wards and even Christina Aguilera made sure she looked like she was enjoying herself this time round.
Watch out for the lyric mishap around the 1:50 mark, but other than that, well done Justin.
You can see it here.