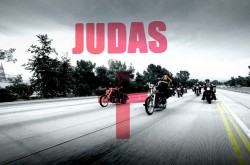 Lady Gaga's 'Judas' was the UK's 73rd most streamed song of 2011 according to a list given to Music Week by the Official Charts Company.
Yes, yes, Adele's 'Rolling In The Deep' was Number One and 'Grenade' by Bruno Mars was Number 2 blah blah blah, but that's not important.
Let's also celebrate the fact that Katy B's 'Katy B On A Mission' was the 100th most streamed song of 2011 and be done with it.
You can see the full list here.