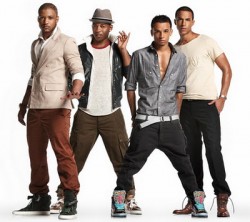 Exactly that.
The new JLS single is called 'Hottest Girl In The World' and will be out on October 21.
The single is to be the first 'cut' from upcoming album 'Evolution'.
The opus will be released on November 5 and features pro­duc­tion from the likes of Rodney Jerkins, The Runners and Midi Mafia, which is always nice to know.
Consider yourselves informed.