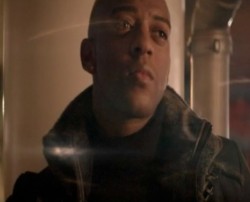 JLS have posted some stills from their official video for Sport Relief banger 'Proud'.
The pictures, posted on their website, show the band of boys utilising some impress­ive ser­i­ous­face with lots of broody staring and even some pointing (as illus­trated here) in an empty sports ground.
The video for the fun­drais­ing anthem will premiere on Friday, with the single available to purchase on March 18.
Truth be told, we were quite fond of the original photo montage 'Proud' video. OH WELL.