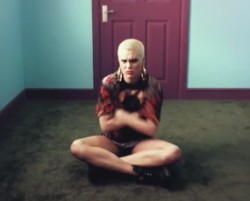 Former onesie apologist Jessie J has confirmed that she's not psychic.
When asked by BBC Newsbeat about the future of The Voice now that she and the singer from The Script have both left, she said: "I don't know, that's the honest truth. I can't predict the future."
Pressed to add a bit more than that, she was quick to praise her own performance.
"All I know is that when I went in to the show I gave it everything, I tried to be myself," she said. "I was critical. I worked really hard as a coach."
Revealing one of the fun­da­mental problems with the show itself, she added: "The hardest thing is you can't control what the public want, it's weird because they crave real. But then you give them real and then they don't want real, so who knows?"
People just want to be enter­tained on a Saturday night, basically.