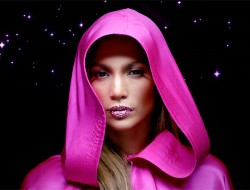 Jennifer Lopez has been hanging out with Dr Luke, pre­sum­ably making music.
We know this because Dr Luke tweeted it himself, saying: "great to meet you @JLo !!!"
"and great hang with @JLo, @djafrojack, @thedjbuddha, @_cirkut,@iambeckyg, Benny Medina and Gilly Iyer!!!", he continued.
The '(What is) LOVE?' song­stress responded to all this by writing "#Grimey Lol!", which is probably some sort of 'in' joke.
J.Lo has also recently talked recording a Christmas album, but it's only January so let's not get into that now.