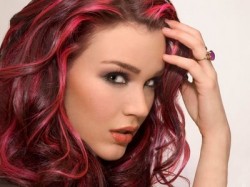 Don't worry, the music industry is saved — digital sales are up 17.3% from last year.
However, that's only the case for single downloads, 93.6m of which were bought between January and June this year, compared to 88m in the com­par­able period last year.
Physical album sales, meanwhile, are down by 14% from this time in 2011.
It's not all doom and gloom though — a cheery executive from BPI had this to say: "Album unit sales are down quite sig­ni­fic­antly year-on-year, but it's important to remember that these unit sales figures do not take into account the growing import­ance of music streaming and sub­scrip­tion services."
"The second half of 2012 is looking very promising for music fans, with big releases anti­cip­ated from The Killers, Plan B, Joss Stone (!), Mumford & Sons, Robbie Williams, Muse, David Guetta, Van Morrison, Pet Shop Boys, Dido, One Direction and The Vaccines."
None of you naysayers enjoying the decline of the 'LP' will be laughing when Joss Stone's new album 'does a 21', will you.