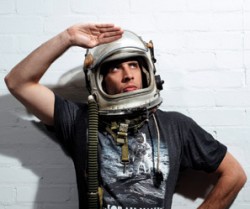 Example is putting the finishing touches to the first single from his forth­com­ing "grunge"-infused album.
The rapper tweeted that he was working this week on potential lead singles for the fourth Example record which he hopes "will be out in June".
He said: "Productive day in the studio today. I've got a short list of 3 songs for the next single."
Example also announced that his to-do list for today includes "recording electric guitars all day…for 5 new songs", promising "lots of metal/grunge riffs on the next album" for fans of that sort of thing, as well as plans to "buy some new socks" before The Brits.