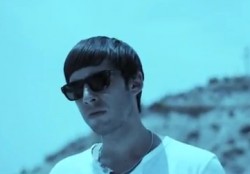 Flux Pavillion col­lab­or­ator of note Example has told Digital Spy that he doesn't know what his next single is about.
When asked to divulge the meaning of 'Close Enemies', Example said: "I don't know what it's about because I ori­gin­ally didn't write it for me."
This might seem a confusing statement at first glance, but Gleavo goes on to explain even less helpfully that he "didn't know who it was going to be for. I was just writing big pop songs for whoever".
"I liked it so much, I just tweaked the lyrics to make it suit me," Example continues, "but ori­gin­ally I imagined it suiting someone like Rihanna."
Steady on Elliot, it's not that good.