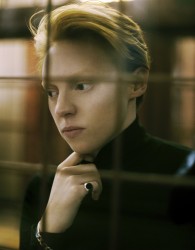 Elly from La Roux is not a fan of Carly Rae Jepsen or any of today's chart hits for that matter.
'Sounding off' on Twitter, she said: ""Call me maybe" is that a lyric?? I can't tell who anyone on the radio Is anymore its just noise. Sorry but where has all the music gone?"
Alright Grandma.
"I am perfectly aware I will be slated for saying that but I'm genuinely worried for music," the concerned 'I'm Not Your Toy' hitmaker continued, before pre-empting some label inter­ven­tion with "I bet I get made to delete these".
'At the time of writing' she was still going on a bit so it might be worth looking at the entire feed here.