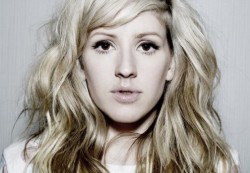 The Sun are reporting that part-time pop star and full-time jogger Ellie Goulding will serenade guests at a wedding reception that's taking place tomorrow.
A young man named William and a young lady called Kate are set to 'wed' and they happen to be fans of Ellie's.
A source said — and we're 100% trusting of this — "her music goes down well with the young ones, plus a few of the older guests will be nodding their heads along".
The source goes on to say that the couple "really wanted a top British talent and the couple are delighted Ellie agreed to perform. She can't wait — although she's a tad nervous".
The Sun story then goes on to imagine Goulding's boyfriend, Radio 1 DJ Greg James, pulling up a chair at the buffet, eating some sausages and sinking a can of lager. Hilarious.