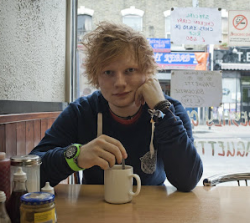 Controversy magnet Ed Sheeran won't col­lab­or­ate with Justin Bieber because they're both male.
"I don't think a col­lab­or­a­tion would work with Justin," he told The Sun. "I think col­lab­or­a­tions should be done with people that can actually click. Two male singers makes it very difficult for it to work."
Poor Jedward.
In fact the rumours about their 'col­lab­or­a­tion' all came about because Ed is self­lessly helping a singer called Tori Kelly, who happens to be managed by Scooter Braun.
So that's something to look forward to.