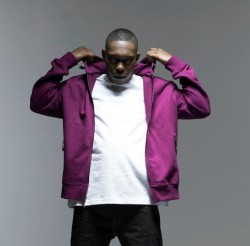 Dizzee Rascal quite enjoys con­tem­plat­ing the fact that we may have been "genet­ic­ally modified by aliens".
Talking to The Guardian about his love of 70s theorist Zecharia Sitchin, he said: "It's far-fetched, but like only as far-fetched as every religion out there that everyone kills each other for and enslaves the world for."
"He just includes aliens. Basically ['basically'] we were genet­ic­ally modified by aliens. I'm not saying I believe any of his stuff, I'm saying it's refresh­ing to hear something else," he added.
Talking of possible aliens, he also expressed his frus­tra­tion at the fact that will.i.am 'et al' have basically ripped off 'Bonkers'.
"We took 'Bonkers' around and they weren't ready for it," he said, "and now that's what everyone's doing, and every big producer I meet, like will.i.am, talks about how they were influ­enced by 'Bonkers' and it's like, oh, for fuck's sake, do you know what I mean?"
Oh we do Dizzee.