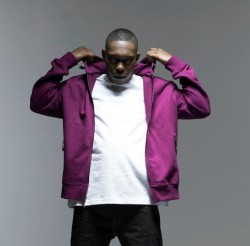 Dizzee Rascal will never stop making albums because they allow him to get a bit sweary.
In an amusing interview in the latest issue of Music Week, the 'Shout' hitmaker was asked whether he worried about the death of the album, to which he replied: "That won't happen as long as artists still give a shit. I know right now things are geared towards singles because that's where the money is, but I want to make a nice body of work."
A good point well made.
He then continued: "I'm not going to front and say I don't care about radio play or number ones. Course I do. I'm going to make the hits, go on TV and make the syncs and that shit."
Of course.
"But I want to be able to say shit, cunt, bollocks and all that — talk about obscene stuff. That's what albums are for."
Still, releasing an album means you have to promote it and Dizzee's not too keen on all that to be honest.
"Fucking promo. It's my biggest problem," he ranted. "No dis­respect to my PR woman, but if I could get away with: 'Look! Here's a record! See you later!' and go on holiday, I would."