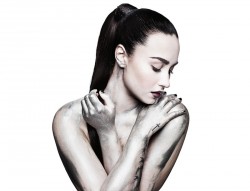 Demi Lovato has 'inked' a book deal, and brace yourself because this is a good one.
Basically, according to Billboard, she's signed a multi-book deal with Macmillan imprint Feiwel and Friends and the series of literary works will kick off with a tome featuring a col­lec­tion of tweets she has written about her life.
It is called Staying Strong: 365 Days A Year.
You'll need to wait until November to read that, or perhaps you could just look at her Twitter feed.
There will be a memoir at some point too and that will probably be pretty good because she's quite good at talking about and making sense of her life, although it may well be the case that the whole thing is handed over to a ghostwriter who'll fail to capture Demi's quite sparky turn of phrase, instead making the whole thing com­pletely asinine because that's all they think Demi's fans deserve.
The end.