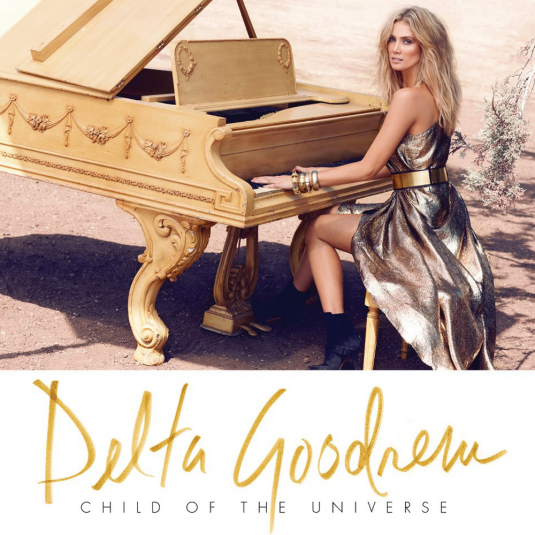 And here they both appear, as if by magic/copy and pasting.
It's an overall nice picture of Delta isn't it? Bit of an odd place to play piano, but there you have it.
The track­list­ing is as follows:
1. Child of the Universe
2. Touch
3. Wish You Were Here
4. Knocked Out
5. Sitting on Top of the World
6. I'm Not Ready
7. Hunters and the Wolves
8. Dancing with a Broken Heart
9. Hypnotized
10. Safe to Believe
11. The Speed of Life
12. War on Love
13. I Lost All Love 4 You
14. When My Stars Come Out
15. Control
The 'Dexluxe Edition' boasts 11 acoustic versions of songs on the album, which is quite generous really.
'Child of the Universe' is out October 26 in Australia, but we don't know when or if the UK are getting a release date, apols.