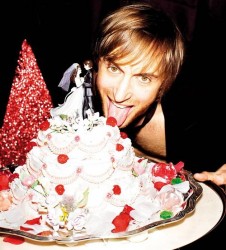 ClubLOL per­pet­rator David Guetta doesn't want his new record label to be a success.
Talking to Inthemix Guetta said that Jackback Recordings is "just an elec­tronic label" and that he's "not going to make even one Euro [82p, con­ver­sion fans] out of it".
He continued: "The idea of this label is to just release elec­tronic beats and nothing that can go to radio or sell lots of records. Everything has become so big with elec­tronic music that I think it's time for me to do some smaller projects."
Poor Kelly Rowland.